Italy has become one of the most popular destination wedding locations. This boot-shaped country with long history holds so much – wonderful views, culture, love for food and wine and an unpretentious climate. It's no wonder that this amazing place is catching the eye of more and more couples.
"Thus with a kiss I die" – Shakespeare 'Romeo and Juliet'
The location of the world-famous love story was none other than Italy. Its golden tones, architecture and blooming flowers made Italy a country of love a long time ago. A place that reflects warmth, tenderness and burning love.
On a high hillside, on the border of a vineyard or in the view of the blue colored waves..
Italy is unique in every season, and the choice of location and time depends on what you expect and appreciate – whether it's a sea of flowers in spring, hot sunshine or golden autumn, where the fruits have just ripened and nature presents its most beautiful colors. There are many wonderful places in Italy – from agritourism farms to castles. It all depends on what style and atmosphere you want to see and feel around you.
In the context of a destination wedding, the most popular regions are Tuscany, which is visited by as many as 21% of people from abroad (tourismreview), Sorrento, the Amalfi Coast, the Venice region, Lake Como, and Sicily is the most popular of the islands. Tuscany is a very good region in terms of transport infrastructure. The main airports are nearby and you can easily use rental cars and taxis. Couples get married in Sorrento for its stunning scenery and unique Mediterranean flavor (and lemon scent). Amalfi is also an area where good opportunities for movement are guaranteed, and the enchanting scenery attracts a lot of attention. One of the most romantic and historical places is, of course, Venice, but you have to take into account that the transportation options there are a little more complicated (but more unique) than in other regions. Lake Como is considered the most beautiful lake in Italy. This deep blue water is located at the foot of the Alps, so cloudy weather must be taken into account. In summer, you can see azaleas, wisterias, rhododendrons, camellias and bougainvilleas blooming there. (The Knot; Exclusive Italian Weddings)
Photo: Siiri Kumari
In Italy, a lot of weddings are also held in spring and autumn. Just before and after high season. In this case, there are not so many tourists in the destination and the prices are lower. Most marriages are celebrated in the summer months, but in this case you have to take into account that daytime temperatures can reach very high, especially in August. In addition, daylight must also be taken into account, if in spring and summer there is about 10 hours a day, then in the autumn period there is less and less – even only 5 hours in October. (Tuscany now and more)
A wedding celebration that lasts for days!
Estonians are used to weddings usually lasting one day, sometimes even longer. However, for a destination wedding, at least 3 – 4 days must be taken into account. Guests arrive a few days before and leave a day or two later. At this point, it is definitely necessary to think in advance whether the bride and groom want to bear all the expenses related to the overnight stay themselves. It is more common for the guests to pay for their own plane tickets, but the bride and groom take care of the accommodation and venue. The number of guests is also one of the first important aspects to consider, as it provides a guideline for the choice of venue.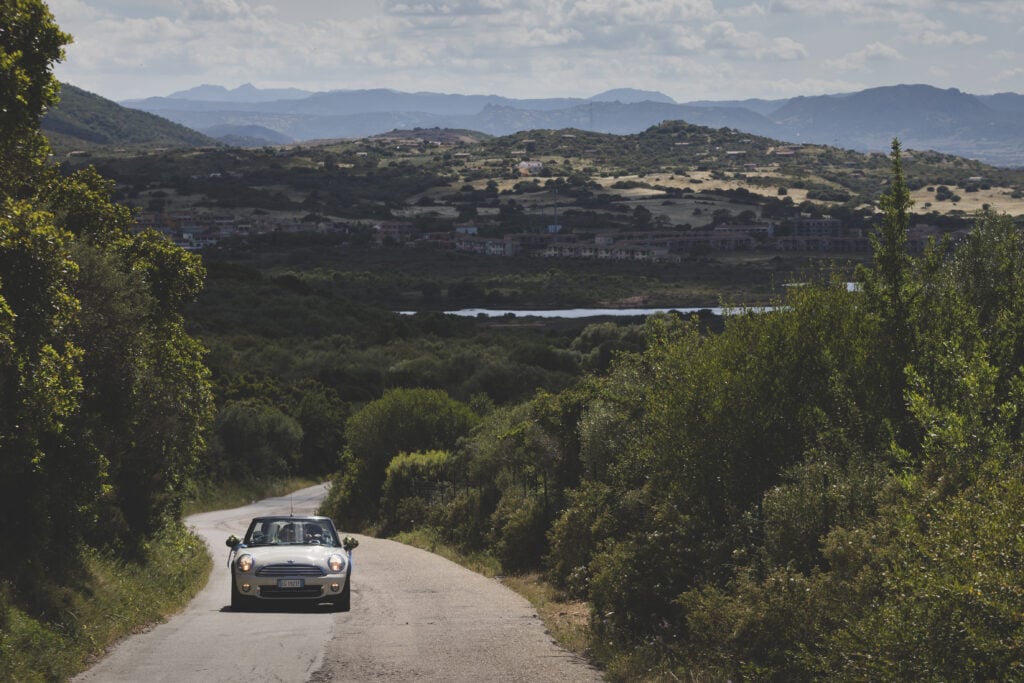 For destination weddings, it is common for guests to arrange their own transportation. However, it will be ensured that the closest ones will definitely be able to take part in the wedding and will not miss out due to the high cost of transportation. Estonia has good air connection with Italy, and the on-site transport of the destination depends on the chosen location. Different areas have their own aspects to consider, but generally road connectivity and transport options are good.
Is Italian wedding too expensive?
One of the sweetest things to think about when it comes to weddings is the budget. We always recommend choosing the three most important aspects and building your budget around them. A destination wedding may not be more expensive than a wedding in Estonia, but it all depends on the choices and details. However in the usual case, it is still a matter of staying for several days, which inevitably means higher costs.
A considerable part of the price is determined by different service providers. The bride and groom have to decide whether they trust the local and authentic choice of Italy or want to bring all/parts of the service providers from Estonia. In the case of the latter, it must be taken into account that the service providers' flight tickets and accommodation are added to the budget. The more local service providers (food, floristry, music) you use, the more authentic the atmosphere and visuals of the whole wedding will be.
In the case of multi-day weddings, it must be taken into account that there have to be more activities. Italy offers very special and exciting opportunities for entertainment. Wine estates are mostly visited because, in addition to the 'title' of the country of love, Italy is also better known as the country of wine. There are numerous choices what vineyards to visit, as different wine estates are in every region of the country. Italians have plenty of love for cooking, and that's why wedding couples have another interest in making different truffles, pizzas and pastas. Many party venues already offer great options among their services. Of course, many water activities are practiced during the summer period, such as snorkeling and driving with a yacht or a boat.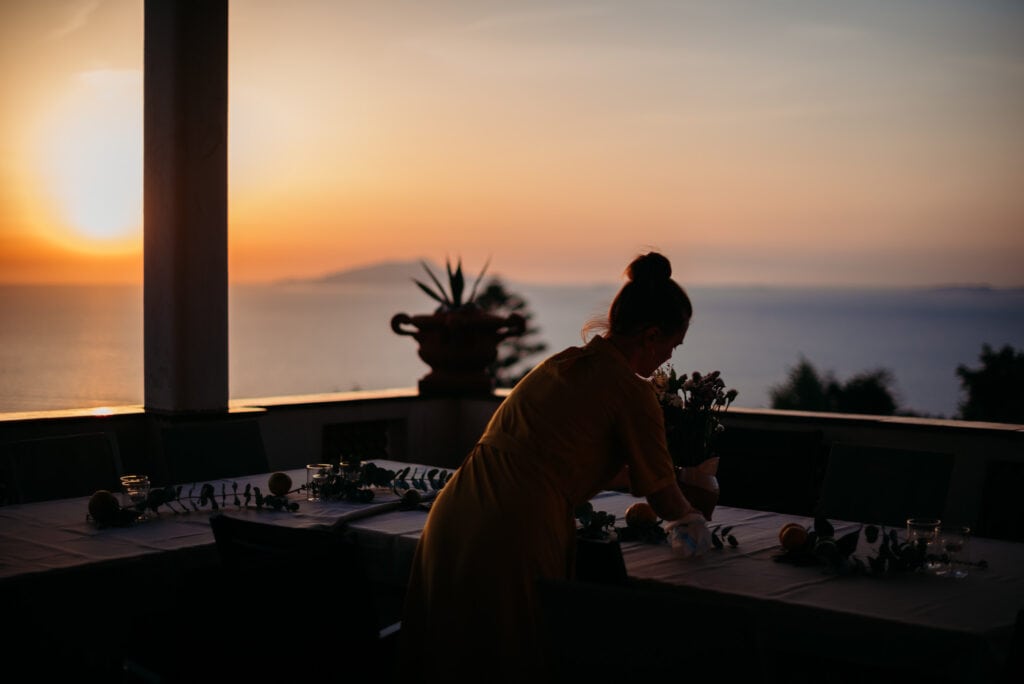 Is Italy really what I dream of?
Weddings are events that many have been waiting for all their lives and therefore give their all to make sure that the outcome is something that they've dreamed of. Italy's location is excellent – outside Estonia to offer a change to everyday life, but close enough to not lose the sense of security. In our little Estonia, you can also organize fairytale weddings, but in Italy there is a larger selection of celebration venues with different possibilities and views: castles, villas, picturesque nature, wonderful lakes, luxurious 5-star hotels, medieval villages and vineyards. In the background of all this, you can take magical pictures that will forever be a memory of that wonderful celebration. Most brides and grooms stay in Italy to celebrate their honeymoon too – surrounded by wonderful views, delicious food and wine. Italy is a country of love with its architecture, aura and history, so it's no wonder that this Mediterranean location has become such a well-known wedding destination.
Just like any other wedding, an Italian wedding celebration requires a lot of preparation, patience and previous experience thanks to which you can organize an unforgettable destination wedding. Either way, all the work and invested resources are worth it!